Swanton Heights Revitalization
SWANTON HEIGHTS REVITALIZATION
The Decatur Housing Authority has undertaken the revitalization of the Swanton Heights former 98-unit public housing family community located in Decatur, Georgia. Swanton Heights has excellent access to public transportation, employment, shopping and recreational activities. The local school district, City Schools of Decatur, is the highest ranked in the Atlanta Metro Area. There are three MARTA (public train) stations in the city; one is less than 1/4 mile away. Construction of the property was completed in 1968 and underwent a major rehabilitation in 1991. While the property has been well maintained and is well-located, it needed a major rehabilitation. DHA converted the property from public housing to Section 8 Project-Based Rental Assistance under HUD's Rental Assistance Demonstration (RAD) program in 2019.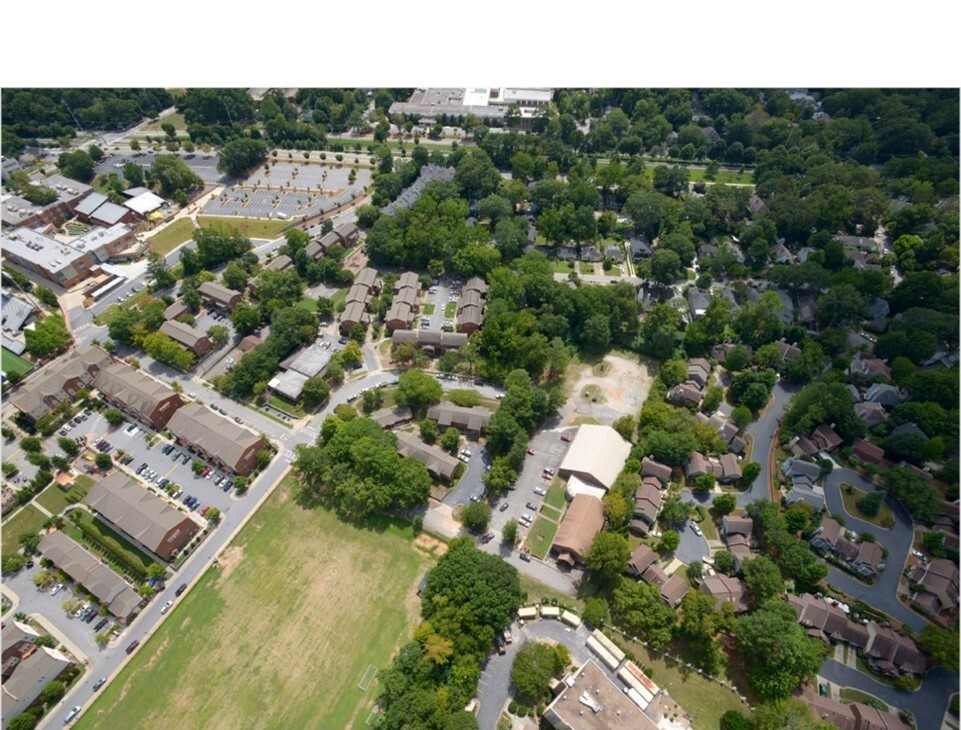 Physical Description - Swanton Heights is a family community with 12 buildings and a Community Center on the nearly six acre site. DHA operates the Successfully Teaching Academic Readiness (STAR) Afterschool Program at the Community Center for 75-90 kindergarten through fifth grade students each day of the school year in partnership with the City Schools of Decatur.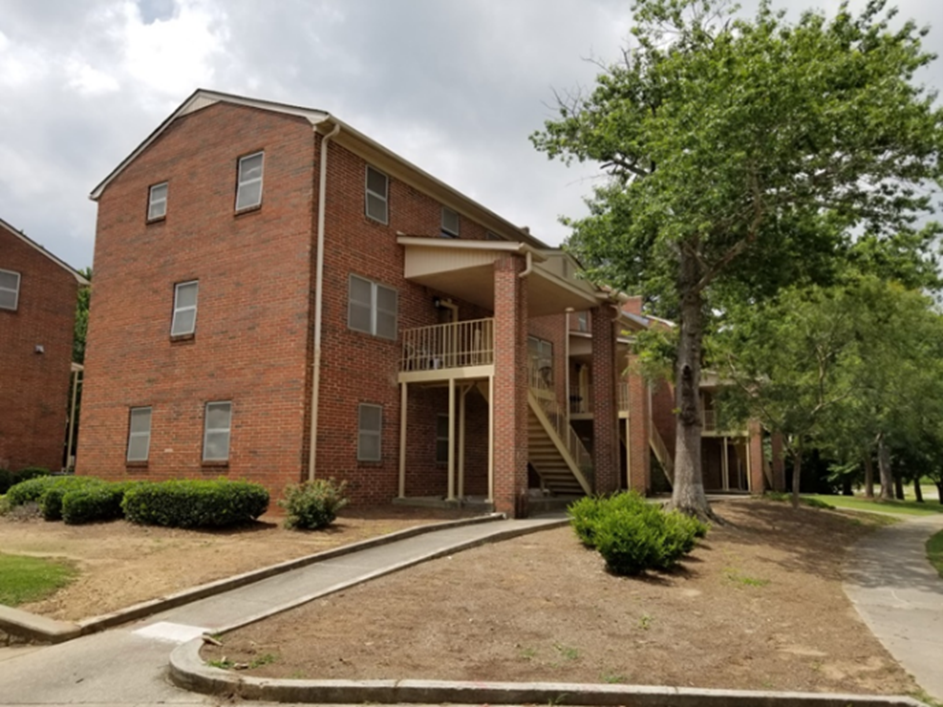 Overall Planning and Project Parameters - DHA engaged the residents in the planning of the revitalization and went through a yearlong series of meetings with the residents to determine the project improvements. DHA and the residents discussed relocation and preserving the site in great detail. DHA is investing $13.5 million in the construction work for Swanton Heights with over $100,000 being invested in each unit. DHA plans to retain these properties and wants them to be in good condition for the next 25 years of operation.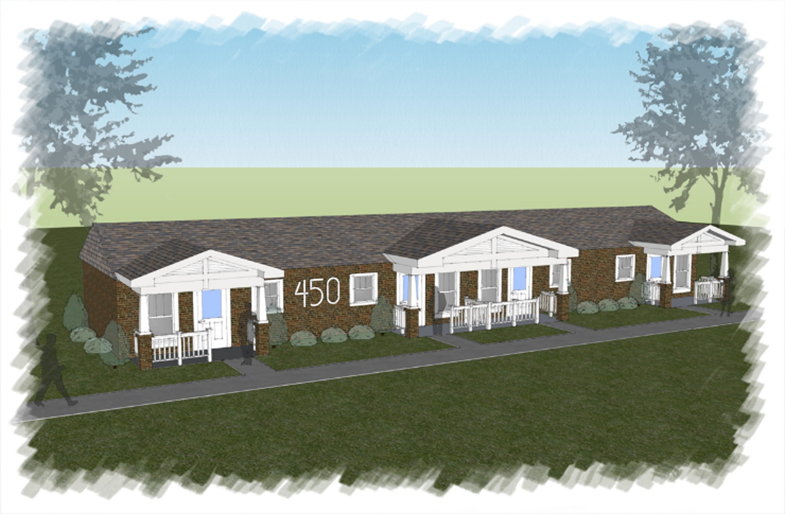 Interior Renovations -The plans call for a "gut-rehab." Refurbishing of the unit interiors will include replacing all HVAC units and air handlers with high-efficiency EnergyStar certified systems; replacing all water heaters with EnergyStar certified units; replacing all kitchen appliances and cabinets; replacing all plumbing fixtures with low volume units; bathtub surrounds will be replaced; all floor covering will be replaced; as well as all interior doors, hardware and light fixtures. Walls and ceilings will be removed, replaced and repainted as well.
Exterior Renovations - The stair towers and unit entrances have been redesigned to give the buildings a modern look and feel. All stairs will be removed and replaced, and new stair towers will be added to protect the stairways. Other exterior improvements include replacing all windows with vinyl low-e double-paned insulated units and replacing all entry doors. All roofs will be removed and replaced with 30-year architectural shingles. Existing siding and fascia will be replaced with cementious material (Hardie Plank).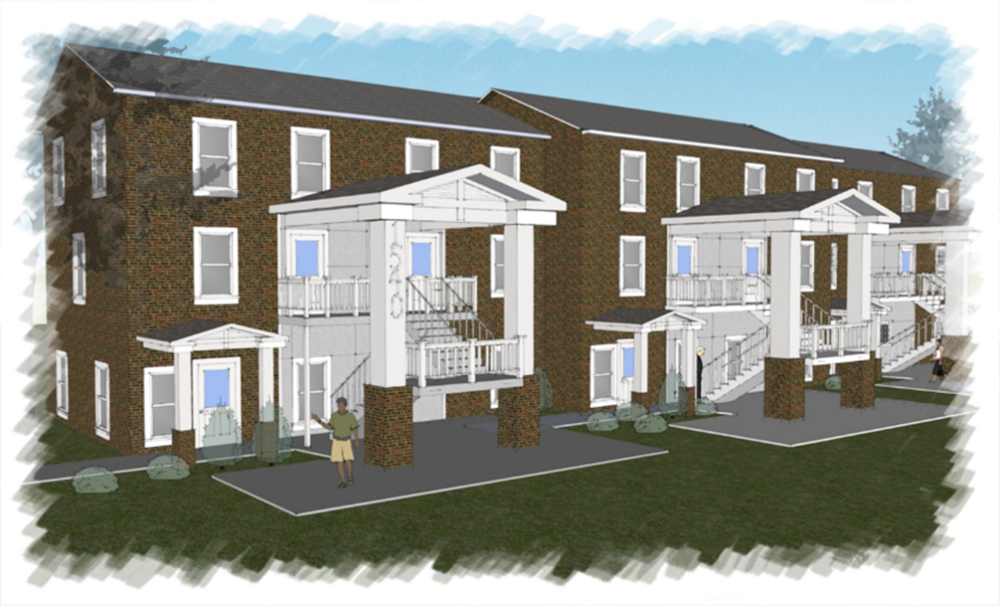 Community Center - The existing community center will be expanded to add two new classrooms. The building interior will also be reconfigured to improve its utility. All interior walls will be repaired or replaced as necessary. The community kitchen will have new cabinets and appliances. All floor covering will be replaced as well. The building entry will be expanded to give the building a modern look and improve security. A new plaza area will be created at the entry of the community building to improve the look and utility of this area.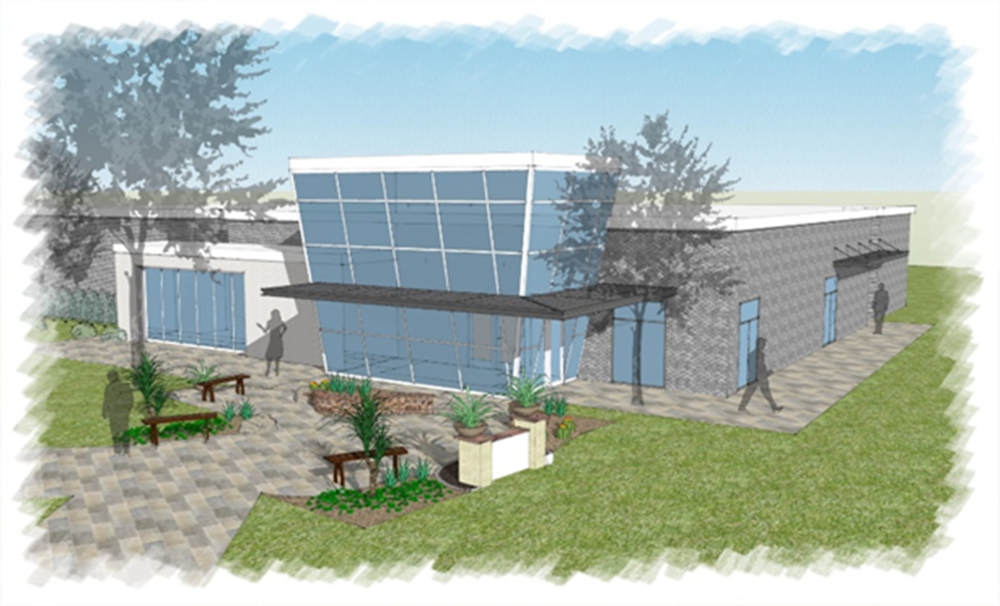 Site Improvements - Site renovations include providing accessible sidewalks to all public entry doors. A new laundry building will be added to include four washers and dryers. This new building will include a covered exterior gathering area equipped with tables and barbeque grills meeting the DCA requirements. The three existing play structures will be refurbished and two major play structures added. Deteriorated potions of the driveway and parking areas will be repaired and have a new asphalt overlay. Deteriorated sidewalks, curbs, gutters, steps and patios will be replaced. Existing trees will be pruned as needed and new landscaping added at site improvements and entry drives. A community garden will be added for the residents. Grading and drainage will be reworked to create proper water flow. All underground utilities will be repaired or replaced as necessary. All structural retaining walls will be repaired.
Handicap Accessibility - Five mobility-impaired units will be provided, of which three will have roll in showers. These units will be evenly dispersed by unit type. Two A/V units will also be provided. Handicapped accessible parking spaces will be provided in front of buildings with handicapped units. All public areas will be made handicapped accessible.
Fire Safety - A new 13R sprinkler system will be provided throughout the units as a part of the redevelopment.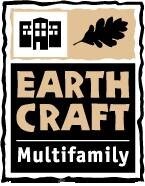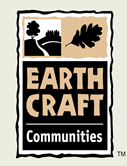 EarthCraft Standards - Swanton Heights will be rehabilitated as a sustainable community built to the EarthCraft Multifamily and EarthCraft Communities standards. The EarthCraft program, a green building certification facilitated by Southface, provides a blueprint for healthy, comfortable homes that reduce utility bills and protect the environment. These improvements will reduce energy costs for the residents of the new homes.
Goals - DHA has four goals for the Swanton Heights conversion through the Rental Assistance Demonstration and related relocation:
Retain all of DHA's housing and continue to keep it affordable well into the future.
Modernize and maintain the community with energy efficiency.
Make the redevelopment process seamless.
Minimize disruption to the residents, recognizing that the process will be challenging.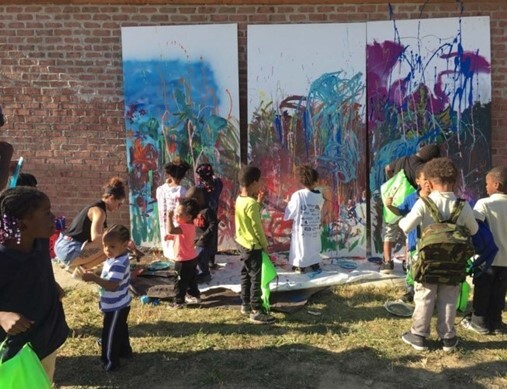 Art - DHA hopes to be able to work with the residents and their children to create a mural as a part of the new community when the COVID-19 Pandemic has been minimized.
Relocation - In order to fully modernize the apartments, DHA will need all residents to move out of their homes temporarily. The Swanton Heights community is comprised of 12 different buildings with 98 apartments. The contractor will need to work with three to five of the 12 buildings at a time in order to accomplish the construction work. This means that the construction would be completed in three phases of work over about two years. The objective of the relocation plan is to provide compassionate and efficient relocation of residents so that the rehabilitation activities can be accomplished with a minimum amount of hardship to residents. Families in each group of buildings would likely need to relocate for six to seven months. DHA anticipates that no one will have to leave the site for longer than 11 months.
After the work is completed on Swanton Heights, then residents would be relocated back into their units or into other units that meet the size needs of the family. All families are being relocated to sites within the City of Decatur, including into some of the vacant homes at the Decatur Legacy Park. The City of Decatur is leasing ten homes to DHA and these are being used as relocation housing. A few residents have decided to relocate permanently away from the Swanton Heights community. DHA is responsible for all relocation expenses in accordance with a Relocation Plan. Relocation payments include all moving costs to temporary housing and back into permanent housing.
Timeline - The revitalization will take approximately two years to complete. The full renovation should be completed in the spring of 2022.