Human Resources
Decatur Housing Authority is committed to recruiting, hiring, and retaining the highest qualified individuals to meet the Authority's mission.
We encourage and support a diverse atmosphere where employees feel valued and recognized for their efforts, along with the support to create an environment that fosters the positive attitude and creative spirit of our employees.
The Authority offers a comprehensive benefits program that promotes wellness and supports healthy lifestyle choices.
We affirm our commitment to ensuring that all employment and employment-related decisions are based on the principles of equal employment opportunity.
Above all else, Decatur Housing Authority provides quality service, while maintaining confidentiality, integrity, respecting individuals, promoting teamwork, and focusing on innovation and the future.
---
How can I find out about employment opportunities with DHA?
Employment opportunity information may be obtained from:
Our website job listings.
Jobs postings on ZipRecruiter

Job postings through several online sources including Monster Jobs and Career Builder.

All postings are updated as positions become available.
When does recruitment for posted positions end?
We typically post positions until filled. DHA reposts jobs if an insufficient number of qualified applicants have applied for an opening. Once a candidate is accepted, no further applications are accepted.
How do I apply for employment with DHA?
Please check our Careers page to apply for the position. The job can also be found through several other sources including Monster Jobs and Career Builder.
What happens after I submit my application?
The application is forwarded to the Human Resources Department. The Human Resources Department reviews all applications received and then forwards the qualified resumes to the appropriate manager for further screening. After the manager identifies the applicants to be interviewed, the selected candidates will be contacted to arrange interview appointments. Once a selection is made, all interviewed candidates will be notified of the decision. We only contact the persons we are interviewing.
How can I find out about the status of my application?
DHA receives a large number of applications for each vacant position through ZipRecruiter. We will contact potential candidates via phone/e-mail to schedule interviews. All other candidates will be notified once a hire is completed via email through HireMojo that someone was selected.
How long will my application remain active?
Applications are only kept on file during the time that the position is active with ZipRecruiter. If a new position is opened with us that you feel you qualify for you have to apply for that job through ZipRecruiter.
DHA may contact qualified applicants to inquire if they have an interest in a particular job opening.
---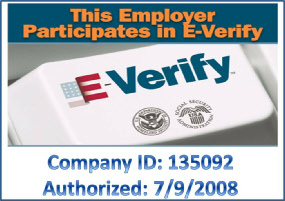 **NOTE** Please make sure the person the Employment Verification is either for a past or current employee of Decatur Housing Authority (GA). We cannot do employment history on DeKalb County Housing Authority Employees.
VIA TELEPHONE
Requesters we will not give any Employment Verification via the phone.
WRITTEN CONFIRMATION
Requesters may obtain Employment Verification only with a signed authorization of the person for whom the employment verification is for. This employment verification must be made in writing to Decatur Housing Authority Attn: Employment Verification. Request can then be faxed to 404-270-2149. Written verifications require a three working day turnaround following receipt of the verification request.
Human Resources will ONLY provide the following information on previous employees:
Job Title

Hire Date

Full-Time/Part-Time Status

Termination Date
Human Resources will ONLY provide the following information on current employees:
Job Title

Hire Date

Full-Time/Part-Time Status