08/23/2022
Public Hearing - Benefit of PHG Philips Tower, LP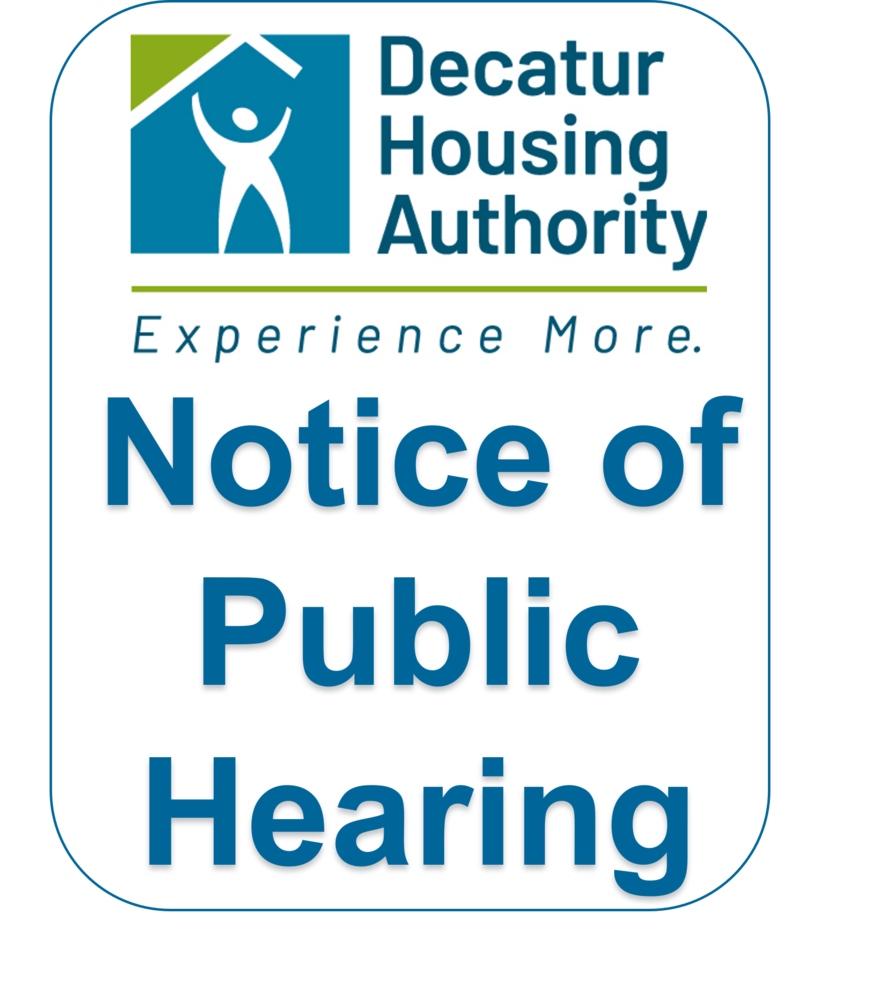 NOTICE OF PUBLIC HEARING ON PROPOSED
REVENUE BONDS TO BE ISSUED BY
THE HOUSING AUTHORITY OF THE CITY OF DECATUR, GEORGIA
FOR THE BENEFIT OF PHG PHILIPS TOWER, LP
Notice is hereby given, pursuant to IRS Rev. Proc. 2022-20, that on August 31, 2022 at 10:30 a.m., a toll free, telephonic public hearing will be held on behalf of the Housing Authority of the City of Decatur, Georgia (the "Authority") by calling (833) 874-0551, concerning the proposed issuance of revenue bonds (the "Bonds") by the Authority in an aggregate principal amount not to exceed $35,000,000, for the purpose of assisting PHG Philips Tower, LP, a Georgia limited partnership (hereinafter referred to as the "Borrower"), with the acquisition, rehabilitation and equipping of an existing 219-unit multifamily housing project for seniors known as Philips Tower, located on an approximately 1.6+/- acre site at 218 E. Trinity Place, Decatur, Georgia (the "Project").
The hearing will be held before Douglas S. Faust, Executive Director of the Authority, as designated hearing officer, or his designee, and may be continued or adjourned.
The Bonds are the limited obligation of the Authority and do not constitute a general obligation of the State of Georgia (the "State"), the City of Decatur, Georgia, the Authority or any political subdivision of the State, nor are the Bonds payable in any manner by taxation, but are payable solely from the payments made by the Borrower, pursuant to an agreement between the Authority and the Borrower, which are pledged to the payment of the Bonds. The issuance of the Bonds will be in furtherance of the public purpose of the Authority. The Authority has no taxing power.
Further information regarding the proposed Bonds and the Project to be financed are of public record in the office of the Housing Authority of the City of Decatur, Georgia at 750 Commerce Drive, Suite 400, Decatur, Georgia 30030, Attn: Executive Director.
Any interested party having views on the proposed issuance of the Bonds or the nature or location of the proposed project may be heard at such public hearing.
Douglas S. Faust Designated Hearing Officer or Designee
Philips Towers
218 East Trinity Place, Decatur, GA 30030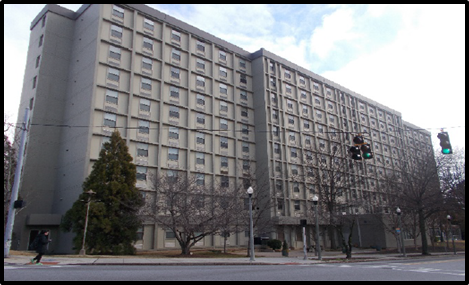 Units: 221 Units for Senior Affordable Housing
Construction Type: Acquisition/Renovation
Tax-Exempt Bond Amount: ~$32 million
Total Development Costs: ~$57 million
Financing: HUD 221(d)(4), Federal and State LIHTCs
Ownership: Presbyterian Homes of Georgia
Developer: Hallmark Development Partners, LLC & SCG Development Partners
Property Manager: Presbyterian Homes of Georgia/Hallmark Companies
Architect: Studio 8 Design
Contractor: Lecesse Construction
HUD Lender: Hampden Park
Anticipated Financial Closing: Q2 2023
Construction Period: 18 months
Project Name: Philips Tower
Owner Legal Name: Philips Tower, Decatur, Inc.
Sponsor Entity: Presbyterian Homes of Georgia, Inc. (a nonprofit)
Project Number: GA06M000183
Address: 218 E Trinity Pl., Decatur, GA 30030
Date Built: 1971
Total Units: 225 units
It is estimated that 30 of the families will be assisted under a Project Based Voucher HAP contract administered by DHA.
Revitalization Regulations: HUD Notice H 2019-02, Funding for Tenant Protection Vouchers for Certain At-Risk Households in Low-Vacancy Areas
Estimated closing date: June 2023
Project Summary
The Housing Authority of the City of Decatur, Georgia (Decatur Housing Authority or DHA) was contacted by the US Department of Housing and Urban Development (HUD) to request that DHA administer Project Based Vouchers for two projects. The first property is Philips Tower and is located at 218 E Trinity Pl., Decatur, GA 30030, within DHA's jurisdictional area. Calvin Court is located at 479 East Paces Ferry Rd NE, Atlanta, GA 30305, which is in Fulton County and the City of Atlanta. DHA was advised by HUD that Atlanta Housing had declined to participate with Project Based Vouchers for Calvin Court that would be administered in accordance with HUD Notice 2018-02. HUD needed a PHA to undertake this Affordable Housing Preservation for approximately 140 senior residents to assure rental affordability. Substantial rehabilitation is needed for both properties to preserve the long-term viability of the properties. The proposed developer is seeking a combined tax-exempt bond issuance (and low-income housing tax credits) to substantially reduce the cost of issuance that will result in greater rehabilitation funds for the properties.
Decatur Housing Authority is now seeking to move forward with TEFRA hearings and bond issuance.