08/10/2022
How to access Free/Reduced Lunch applications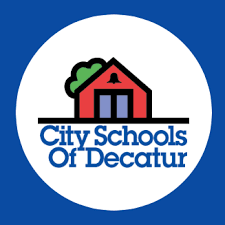 Here is information from City Schools of Decatur on how to get free and reduced lunch applications online!
HOW TO ACCESS FREE & REDUCED LUNCH APPLICATIONS ONLINE
Here are the steps to access an online free & reduced lunch application.

Step 1: Go to https://www.csdecatur.net/parentportal
Step 2: Go to parent portal (Infinite Campus)
Step 3: Click on campus parent
Step 4: Log in by putting your username and password you have created
Step 5: Once you have entered your username and password, you click the
button that says "log on"
Step 6: You will be logged into the infinite campus and on the left hand side you
will click the option (MORE)
Step 7: Click on (MEAL BENEFITS)
Step 8: Click on (CLICK HERE TO START APPLICATION PROCESS)
Step 9: You must create a 5 digit pin. Example: 12345
Step 10: Now you enter your password; it is the EXACT same password you
entered when you logged into your parent portal.
Step 11: YOU ARE NOW ABLE TO COMPLETE THE APPLICATION PROCESS.

PLEASE BE MINDFUL IT DOES TAKE UP TO 10 DAYS TO PROCESS AN
APPLICATION. AFTER 10 DAYS IF YOU HAVE NOT HEARD ANYTHING, DO NOT SUBMIT ANOTHER APPLICATION. CONTACT NEKEE MATHIS.